You guys seem to be very into RMXP games around here, so here are some picks. Granted, these aren't done yet, but they are pretty far along, and are VERY long, the first two especially, and I know for a fact the game makers are working on it as we speak. None of these are too hard and are simply exquisite. These people are incredibly passionate and it oozes out in their games. I was rather reluctant on each, but reviews and online buzz DO NOT lie.
Quintessence [101 MB: total pack. 8-10 hrs]
- Basically a movie constructed in RMXP with amazing music and story. Sparse gameplay, but whatever is there is custom and good. Real-time battle system is hard but original.
Master of the Wind [~100 MB each arc: 5 arcs: 3~4 hrs each]
Love ingengious and strategic battles and dungeons, with great plot, writing, eventing music? This is the game for you. I frankly LOVE this. Click "Games" and click each Arc for a download on each. "Super-duper pack" coming soon...
Ethereal Dreams [53 MB: Demo. 1 hr]
-Custom graphics, music, and systems galore. Beautiful to look at and play, and hilarious to read. Props to the writers! Be sure to try out the Phoenix Wright April Fools prank.
To Anywhere [245 MB: Demo. 2~3 hrs]
-Closest you will ever get to a visual novel on RMXP. Nice splits, sidequests, music, and some custom battling. No pretty graphics aside from mapping, and is a demo, but there's just so much to DO.... Even demo requires replaying.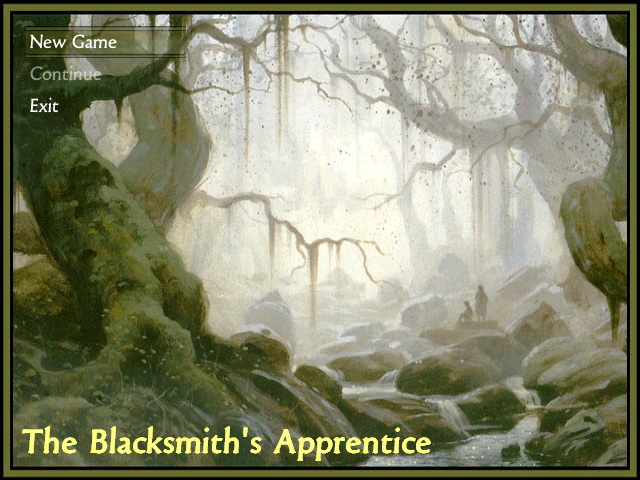 The Blacksmith's Apprentice [113 MB: Demo. +10 hrs]
-Not very exciting battling and is a demo, but that's a trade-off I'm willing to take for +10 hrs of gameplay packed with nice puzzles, gameplay elements, and sidequests. Story should be quicker.