---
Posts: 24
Joined: Sat Nov 10, 2007 5:33 pm
Location: Depends on what you mean
It looks good, but I really suck at doing that. So wish the people who are entering luck at the competion.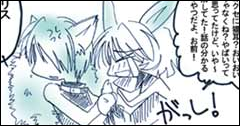 ---
I thought of entering, but I had no ideas.
The wolf and his mate howl, taking solace in the silver moon. Pressing ever foreward to see what the future holds.
---