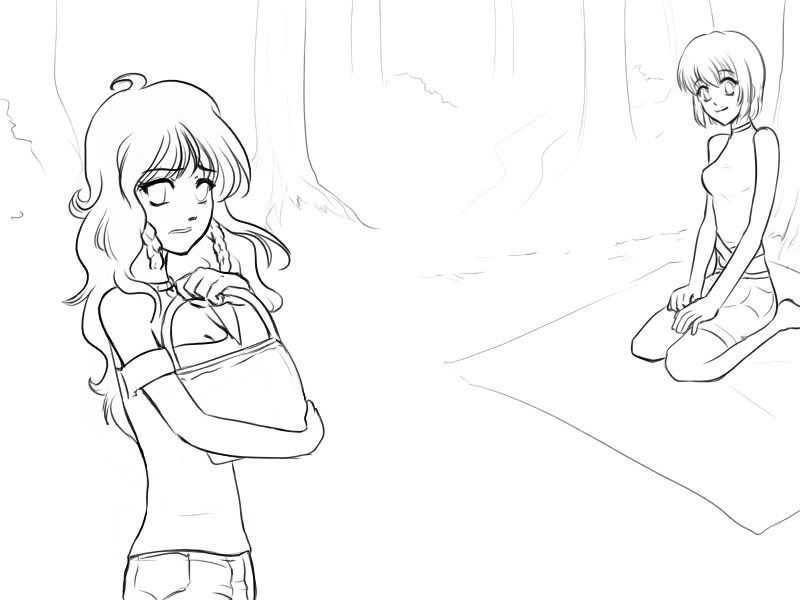 I can safetly say I'm probably the first... ;P
Anyway, it's just a quick sketch, and an unfinished one at that. But I wanted to apply for doing some artwork... and figured trying out the actual characters was a good way. :3
Unfortunately, this also means I don't have time to draw at my best....
Still, I hope I can get the feedback to finish/link to my best/interest. :3
The scene itself is something I put together from the tiny tidbits of the game I gathered. The two, on a picnic, the main character nervous about something... perhaps something in the bushes, and she's convincing herself its not real.
Of course, this could end up fitting nothing, but, ah well. XP
Hope its not too big!
Edit- Lineart scrapped/redone. :3 Also, expression and pose changed, to a more uncertain looking over shoulderness. Yay!